WELCOME T

O

PEACE
Sundays 9:30 am in the sanctuary or Streaming on Facebook YouTube.
Advent
This beloved season starts the new year in the Christian Church. We once again start at the beginning, waiting with anticipation and joy for the fulfillment of God's promises! Each week we light another candle on the advent wreath, and join the earliest disciples in wondering what the Birth of Jesus Christ, Emmanuel, truly means. Popular symbols for this season include the color blue (for hope), empty nativity scenes that slowly fill, advent calendars, and or course the advent wreath.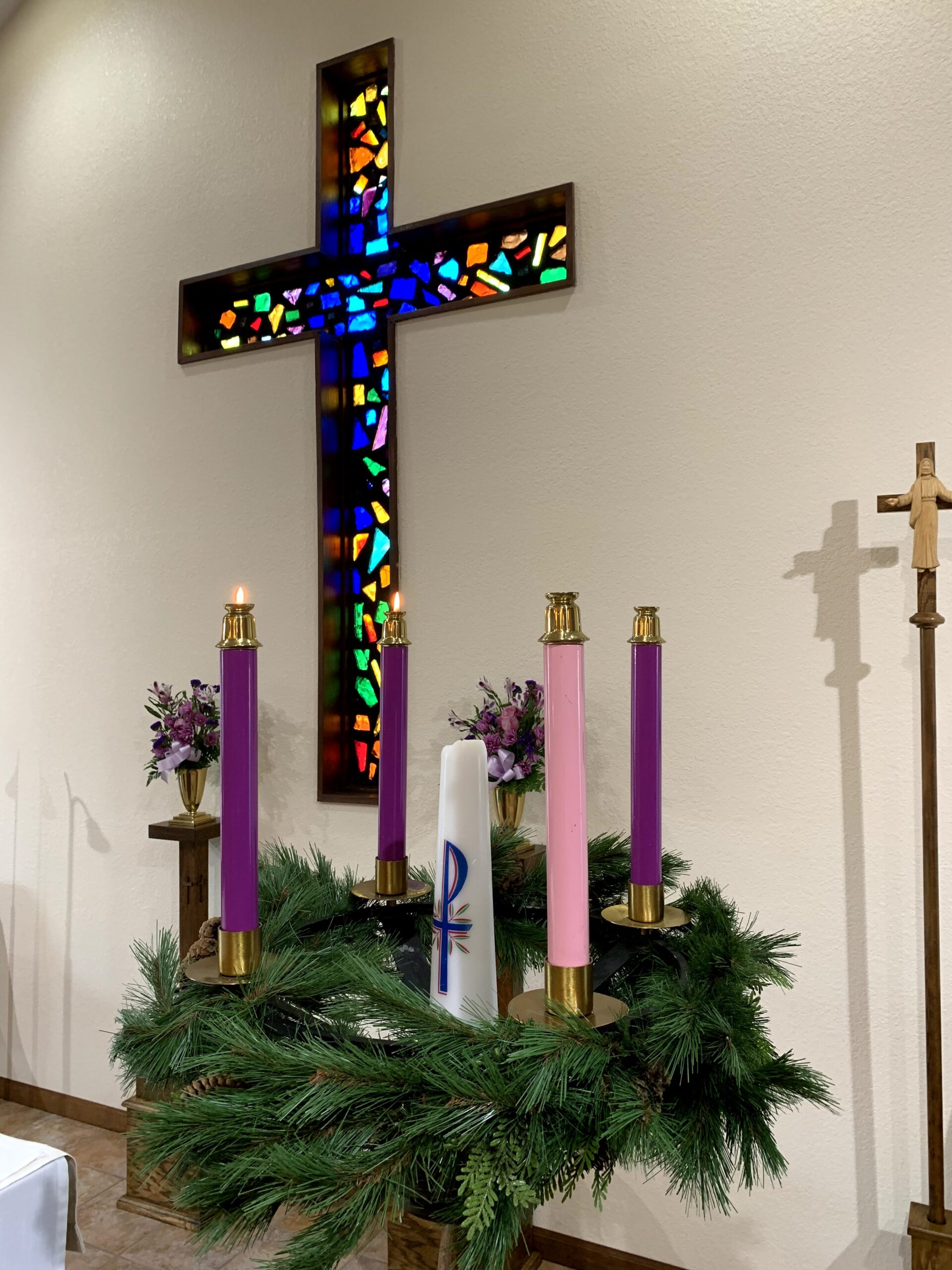 What's Happenin
Tell us how you would like to help! by completing our time and talent sheet! Click HERE to fill yours out today!
Volunteers for the Food Pantry Needed
The need for food in Otsego county is still great! Help out by volunteering at the food pantry. Peace Lutheran will be volunteering Dec 1st and 2nd. We need your help! Contact Graydon Blank or the office to sign up.
Christmas Service Schedule
Dec 10th @ 10am decorating the church
Service of the longest night
Click HERE to learn about how to donate online or by text!
Click Here to read our November Newsletter!
Looking for Help this Holiday Season?
There are many resources in Otsego County to help make the Holiday's Merry and Bright! If you are looking for assistance with food or gifts check out these links.
Free Community Meal – Christmas
Peace Lutheran will host it's next community meal at 1st Congregational church on Dec 16th! This is a full Christmas Turkey Dinner!!! Please contact the office to volunteer!
Check us out on Facebook
Stream Worship Services, see photos, and get updates! Just click here!
Check Out Our Latest Worship Service on YouTube!- Just click the YouTube icon below to be taken to our page! You can Like and Subscribe to get notifications sent to you!
Download this week's Bulletin