WELCOME T

O

PEACE
Sundays 9:30 am in the sanctuary or Streaming on Facebook YouTube.
Palm Sunday
This Sunday We Start our Journey through Holy Week!
Palm Sunday is when we remember the joyful entrance of Jesus into the city of Jerusalem. We shout Hosanna to God on this festival Sunday, knowing that just a few days latter we will cry crucify him on Good Friday… this is the start of the spiritual journey that is Holy Week, and we hope you will join us in person or online.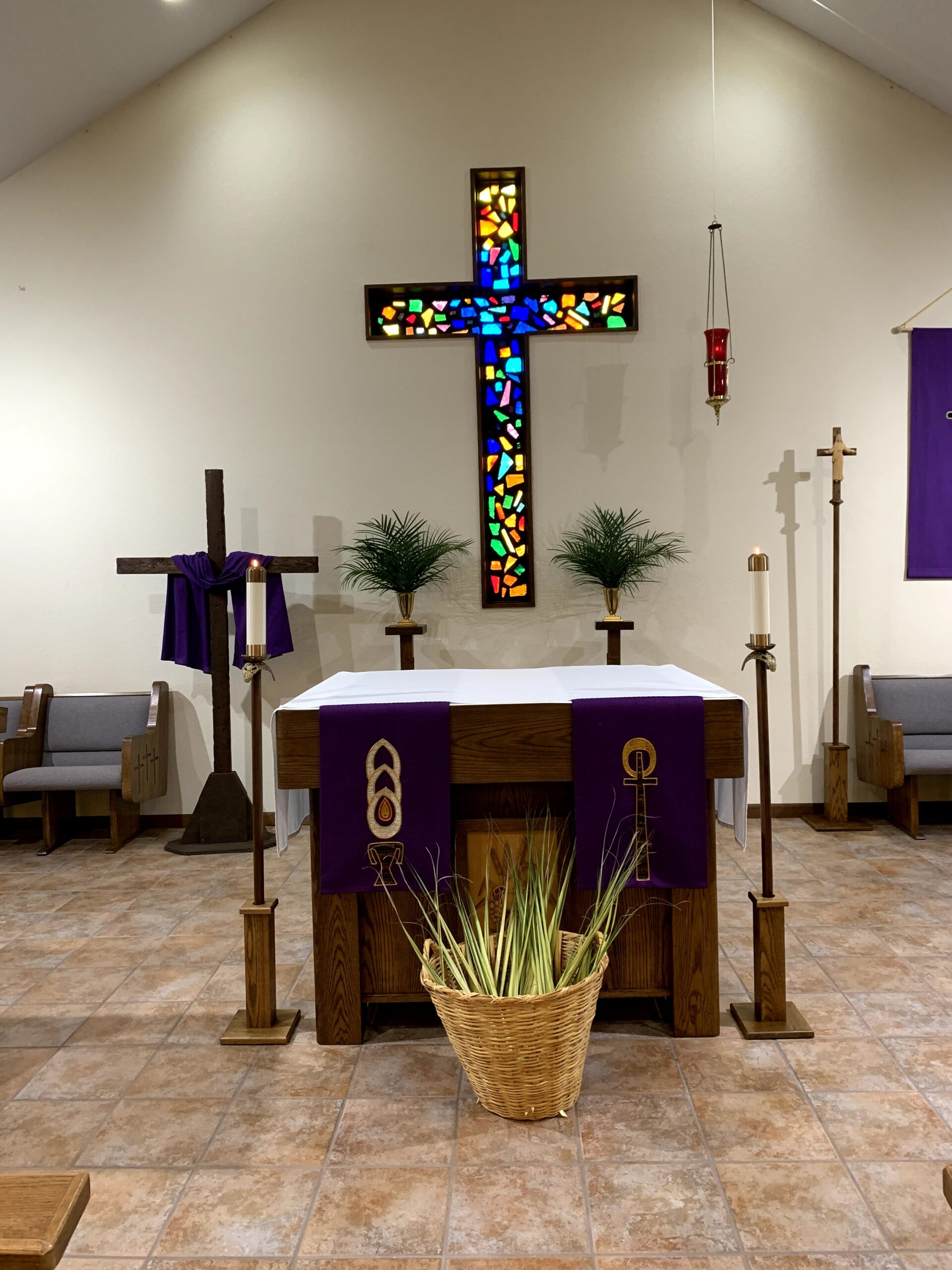 What's Happening
April 2nd 9:30- Palm Sunday
April 2nd 11:30-12:30- Pre-Easter Egg Hunt
April 6th 7pm – Maundy Thursday Worship
April 7th – 12:00 – Community Worship @ United Methodist Church
April 7th – 7pm – Community Tenebrae Service @ Peace
April 9th 8am – Easter Breakfast
April 9th – 9:30- Easter Worship
Soup Suppers and Holden Evening Prayer
Join us Wednesdays in March for soup suppers at 6pm followed by Holden Evening prayer at 7pm!
Volunteers

for the Food Pantry Needed
The need for food in Otsego county is still great! Help out by volunteering at the food pantry. Peace Lutheran will be volunteering March 31st, April 28th, and May 1st. We need your help! Contact Graydon Blank or the office to sign up!!
Click HERE to learn about how to donate online or by text!
Check Out Our Latest Worship Service on YouTube!- Just click the YouTube icon below to be taken to our page! You can Like and Subscribe to get notifications sent to you!
Download this week's Bulletin