New to Peace Lutheran Church? Here's what you can expect…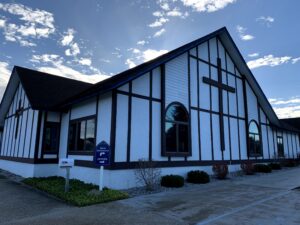 We are currently offering the option of of online or in person worship on Sundays at 9:30am
When you arrive at the church you will be greeted at the door. If your visiting us for the first time you will be asked to write down your name and a phone number we can use for contact tracing if needed. Greeters will also have hand sanitizer and masks for those who wish to use them.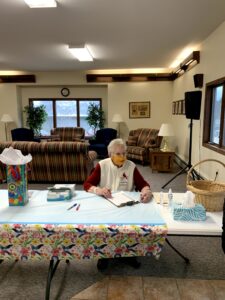 After you check in with our greeter, an Usher will help you find a seat. We have spaced out seating in our sanctuary so that there is 6 ft of space between family groups.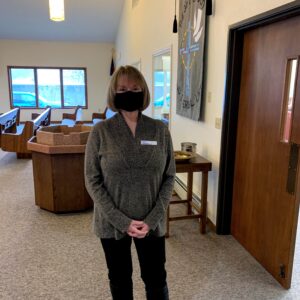 Communion will be celebrated each week during the worship service, ALL are welcome to participate. We have wine and grape juice in individual cups and offer gluten free wafers to those who need them.
After worship we invite you to socialize outside.
We livestream on Facebook and YouTube at 9:30 am each Sunday with a Drive up Communion Service in the church parking lot from 11am-11:30am each week. You can also watch the service anytime from our website, Facebook, or YouTube Page.
You are always welcome at Peace Lutheran Church!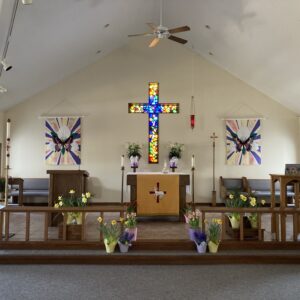 Peace Lutheran Church is located at 3703 Old 27 South, Gaylord MI 49735.
Peace offers a relaxed worship experience. Many people wear slacks and a comfortable top.
Jeans are often worn for volunteer or social events as well as for outdoor worship.
Please note that due to COVID we will be keeping our ventilation system running and opening windows before and after service. This means the sanctuary might be chilly at first, so please dress warmly.
We collect an offering each week that goes to support the ministry of the church. We will occasionally have special offerings for things like Local and World Hunger, Building Projects, or special appeals to help with disasters. Please know that no one is under any obligation to give!
We will also collect items for things like school kits and health kits to be sent to Lutheran World Relief throughout the year. Please see the Faith and Action Section for more information about this ministry
Gifts are given as our joyful response to what God has first given us and used to share God's love in the world. Please see the Donate page for more information about how to give and what our gifts support.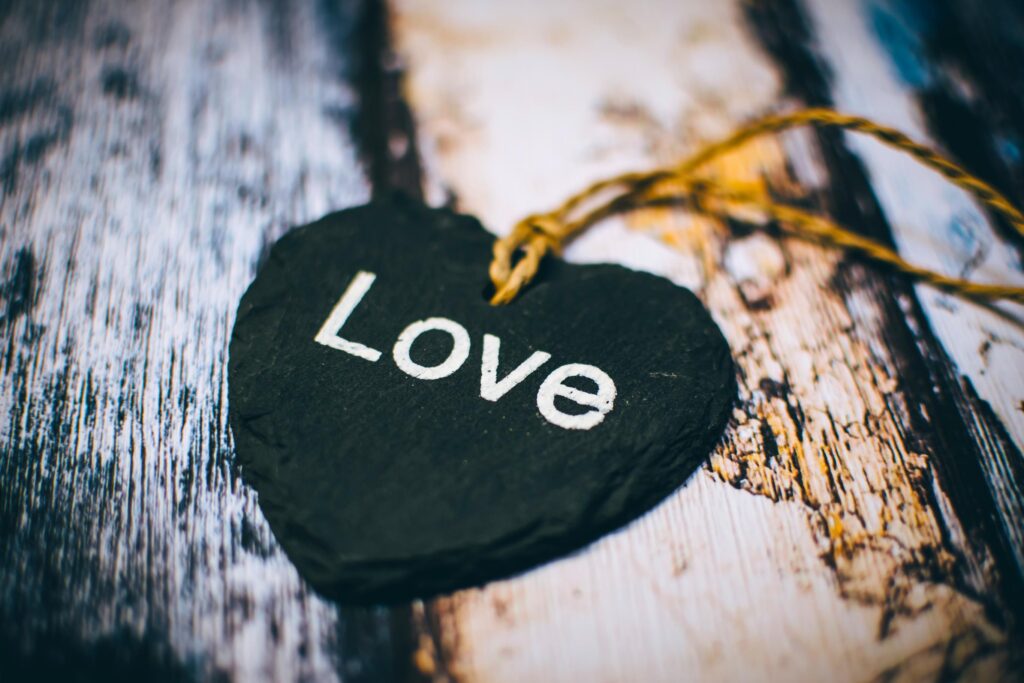 Worship is roughly 1 hour long and includes communion each week.
There are Four part of worship at Peace each Sunday; Gather, Word, Meal, Send.
Gather

– A time where we remember we are part of God's community, songs, prayers, and confession and forgiveness remind us that God welcomes us and encourages us to welcome each other as brothers and sisters in faith!
Word

– Weekly readings from the Bible and a homily or message from our Pastor help us stay rooted in our faith.
Meal

– This is the celebration of Holy Communion! All people and ages are welcome to participate in the meal!
Currently we offer a drive up communion service each Sunday From 11am-11:30am. Prayer takes place at 11am, and communion is distributed to each car as they depart. We ask that all members in the car wear masks when receiving communion, Our Pastor will also be masked to ensure the safest experience possible. We also ask that all participants give their name and contact information in case there is a need for contact tracing.
Send– This is the final part of the service and includes closing prayers, songs, and blessings that remind us that we are sent with God's blessings to share God's Love in our World.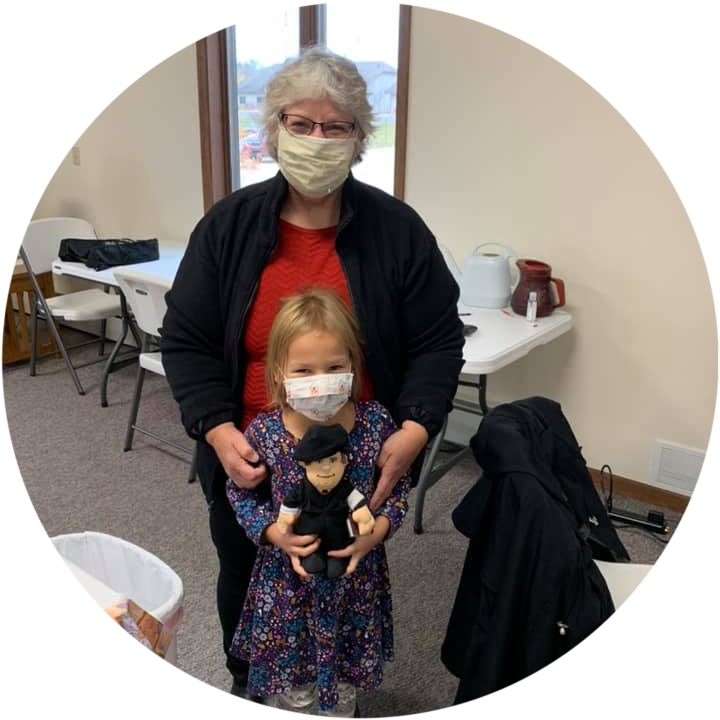 Children in Church
Peace Lutheran Church loves children! Pastor Megan does her best to include kids in worship by asking them to help with simple tasks like carrying the offering plate or helping with a children's service. Our members are delighted to play peek-a-boo over the pew with your little ones, and we provide a quiet room attached to the sanctuary for kids who need to wiggle and giggle during the service. – Please see our Nursery page for more info
Middle School and High Youth are also welcome and encouraged to participate in worship by acolyting, helping usher, and serving as readers. Please see our Youth Ministry Page for more information