Check out what's happening now, and how you can volunteer to help out.
Participate in our Junk in the Trunk on May 27th or 28th! $20 buys a spot for 1 day or $30 for both days! Or help us with registration, donating baked goods, or helping run sale.
Community Meal -Our Next Community Meal is June 17th! This will be indoor dining! We need people to help cook, serve, and clean up! if you'd like to volunteer please call the church office at 989-732-1991.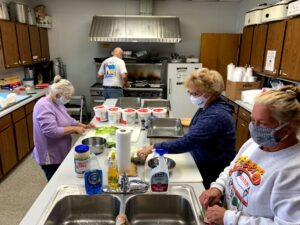 Make Desserts for the Community Meal- Peace Lutheran is known for the wonderful homemade goodies in each dinner we serve! If you'd be willing to bake and package some cookies or bars for June 17th, please get in touch with the office or Glenn Deakin.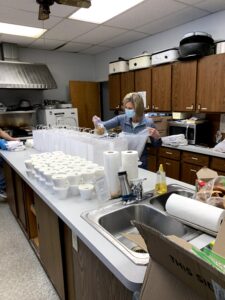 Worship is a team effort! Each week it takes between 10-15 people working together to make worship happen! YOU can help in many ways! Please contact church office if your interested in being an Usher, Worship Assistant, Cantor, Greeter, or serving on Altar Guild.
This is a busy time of year for the Otsego County Food Pantry! Peace Lutheran will be helping hand out food to families in need May 13th, May 26th, and May 27th! Please contact the office of Graydon Blank to sign up to help